I've been interested in switching out my chemical laden cleaning products for a while now. Luckily, I came across the Grove Collaborative (we will get to the products in just a second) and was able to do so.
[su_spacer size="30″]
I knew I would be moving into my new apartment soon so I wanted to make the switch from using conventional cleaning products to something more green and safer for my home.
[su_spacer size="30″]
What's in Conventional household cleaners?
[su_spacer size="30″]
Conventional household cleaners contain harsh chemicals ( I can't be the only one who eyes water when I open a bottle of ammonia or bleach). These products contain harsh chemicals that ultimately gets seeped into our pores when using them.
[su_spacer size="30″]
Ever find it hard to breathe? notice your hands tingling or burning? Do you clean up in bursts because the smell is too overwhelming? it's no surprise cause the ingredients aggravate your respiratory system.
[su_spacer size="30″]
[su_quote]"Multiple studies have linked exposure to these harsh household chemicals to higher incidences of asthma, autism, cancer, leukemia, and other illnesses and health conditions."[/su_quote]
[su_spacer size="30″]
Interesting Fact: 
[su_highlight background="#d9dbd4″ color="#0b0c0b"] Companies aren't required to disclose the ingredients used in a product unless it's a poison; making these products more of a health gamble.[/su_highlight]
[su_spacer size="30″]
Benefits of Green Cleaning
There's no need to take a risk of being exposed to toxins and chemical filled air when there's a cheaper… yes, this option is easy on the bank account and safer route available.
[su_spacer size="30″]
Let's look at the benefits you'll experience once you make the switch (and I'm sure you'll want to)
[su_spacer size="30″]
No harsh chemicals lingering in the air— better air quality and aromatherapy because of the essential oils.

You don't have to worry about your hand falling off because you came in contact with a chemical. There's no threat if it touches your skin

Purer environment because fewer chemicals are going into the water supply. Yay! You're helping to protect the environment.

You will be able to save money because there's no need for a thousand and one supplies. Natural products are multifaceted- one product can perform multiple jobs (We love a dual cleaner)

 Also, making your own just takes a few ingredients to check out this article for how to make your own.
Swapping out toxic Cleaners for Green ones
[su_spacer size="30″]
I recently found out about
Grove collaborative
;
an online brand that allows you to shop for natural products at affordable prices.
I have sent everyone subscribed to my email list a free 5 piece gift set when you purchase something (yay! freebies)
 Also, all of you all will receive the same gift set when you use this link.
** I'm in no way I affiliated with this brand I just wanted to let you all know about this amazing company that helped me make the switch to natural cleaning supplies**
[su_spacer size="30″]
 here are the things I bought:
[su_spacer size="30″]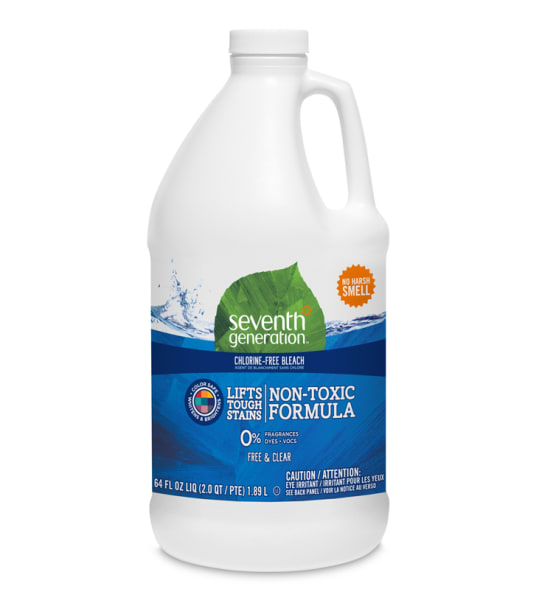 chlorine bleach produces fumes that are highly irritating to eyes, nose, throat, and lungs, and should not be used by people with asthma or lung or heart problems.
 This is a bleach you can use on ANY color clothing. It works to lift stains without the bleachy smell.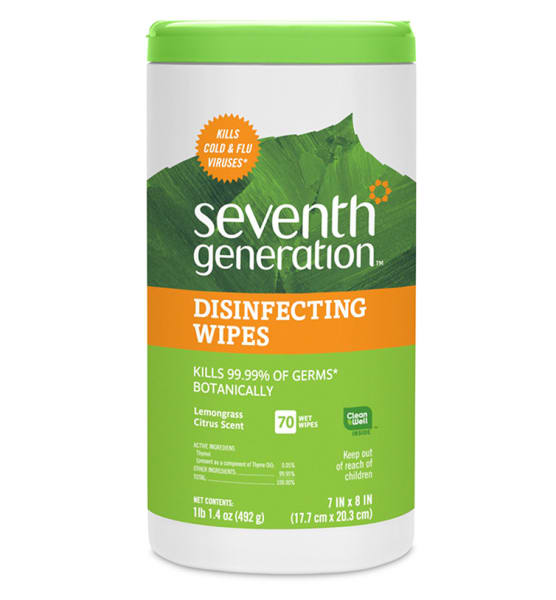 I love the scent of these wipes it has a nice lemony scent to them and get's the job done. I use them mostly for cleaning the toilet seat and the kitchen counter. But don't be fooled these bad boys can be used for any surface and kills over  99.99% of household germs.
This cleaner is lavender heaven. It's an all purpose cleaner that I use to clean the sink, tub, and kitchen counter. It works well and leaves behind the most beautiful scent. Best part it's free of synthetic fragrance, dyes, petroleum solvents, VOC's, alcohol, ethers, ethoxylates, parabens, Sodium Lauryl Sulfate, and Sodium Laureate Sulfate.

Most laundry detergents contain air pollutants, endocrine disruptors, and cancer-causing ingredients that may not even be listed on the bottle.  Being green with my detergent was definitely a must since clothing is on our bodies day in and day out.
A great vegan toilet cleaner.
Price: $3.99
Dryer sheets are the worst! Get rid of them. Now. They contain synthetic fragrance (phthalates = endocrine disruptors), AAlpha-Terpineol(causes respiratory problems and damage to central nervous system), Benyl Alcohol (respiratory irritant), Camphor (causes central nervous disorders), Chloroform, Ethanol, and Ethyl Acetate (all on the EPA's hazardous waste list)…I could go on and on.
Price: $4.99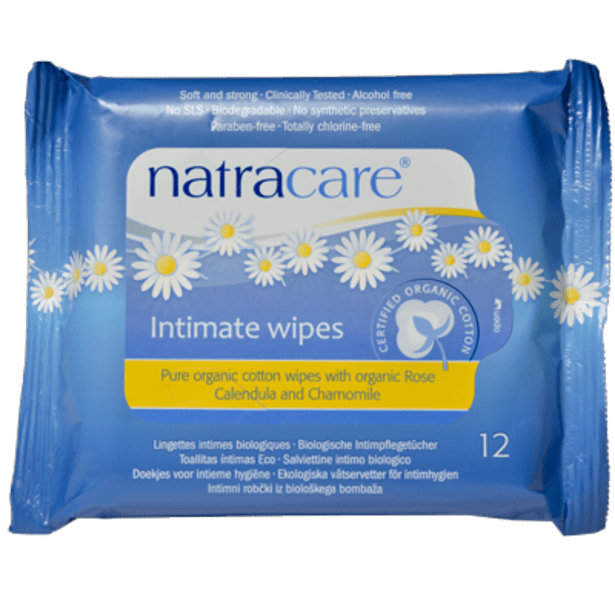 chemicals near the vagina area is an absolute no-no. So I opted for these gentle wipes.
Price: 3.99
Apart from using a menstrual cup I wanted organic pads for days when I don't feel like wearing one. Conventional pads contain ingredients that cause abnormal tissue and cell growth and disrupts hormones. These pads are made with vegan ingredients so that your lady parts are safe.
Price: $5.25
The grove also was kind of enough to give me quite a few freebies pictured below:
[su_spacer size="30″]
1. Hand soap 2. Bamboo Cutting Board  3. Microfiber Cloths 4. Spray Bottle 5. Multipurpose Cleaning Concentrate 6. Dishhead Brush 7. Cleaning Caddy
If you're looking to switch to a non- toxic home then you should definitely give these brands a try.